上一页
下一页
SIASUN Mobile Robot
1
YEARS​
Porducts R&D History
1
K+
Projects
Applied experience
1
+
Countries & areas
Exported countries & areas
1
%
High-end market share
1
K+
AGVS
in automobile industry
1
+
Types
of custom products
Typical Customers



About SIASUN
Shenyang SIASUN robotics automation Limited by Share Ltd (hereinafter referred to as "SIASUN") is subordinate to the Chinese Academy of Sciences. It is a high-tech listed enterprise with robot technology as the core and dedicated to all intelligent products and services. It is one of the most complete manufacturers of robot products in the world and the largest robot industrialization base in the country. In Shenyang, Shanghai, Hangzhou, Qingdao built a robot industrial park, in Beijing, Hongkong and other cities to set up a number of stock control companies, in Shanghai has a SIASUN international headquarters. The company now has more than 2000 R & D innovation team, forming a complete whole industry value chain with independent core technology, core components, leading products and industry system solutions.

More

Products Family
Assembly AGV
Which is used for jacking assembly of chassis and body of automobile in assembly workshop.



Forklift AGV
Forklift AGV adopts main part of traditional forklift for transformation, and adds control, navigation, communication, etc.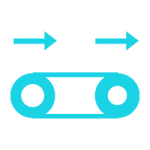 Transport AGV
Equipped with roller conveyor, chain conveyor, etc., and automatically connects with the equipments on the ground.

Auxiliary AGV
Equipped with lifting, flipping, flexing and load shifting devices, it can realize efficient assembly and testing of engine, rear axle, gearbox and other products.

Heavy-load AGV
AGV has a payload more than 5 tons , or a payload of 10-120 tons. The traveling speed will be controlled around 0.5m/s.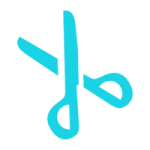 Customized AGV
Developed based on customers' special needs, including dual-linking AGV, high precious AGV, clean room AGV, ect.
Services Process
Customer feedback
Contact us via our website, telephone, or email to provide us with your requirements
Professional product evaluation
For the special requirements of the product, we will be for all aspects of the assessment, and conduct a preliminary product performance test.
Purchase price determination
According to the evaluation of various aspects, and the purchase quantity, determine the purchase price.
Batch production and delivery
After the sample test is passed, the intermediate payment will be paid, the mass production mode will be started.
Need help? Call our sales support team at 400-800-8666
NO.33 Quanyun Road, Shenyang, P.R.China.
400-800-8666
market@siasun.com
Products
Assembly
Forklift
Transportation
Assistanting
Heavy-load
Custom
Solutions
Automobile
New Energy
Food & Drugs
Machine
Semiconductor
Cases
About
SIASUN Intro
Download
Contact
© 2021 All rights reserved